Thermal Inkjet Case Coding and Carton Printing System Service
Practical Inkjet Problem Solving for any HP Inkjet Based Printing System. For Case, Box, or Carton Coding Systems
Operation, Maintenance, Part Replacement
Clean and Repair of InkJet Addressing and Coding Systems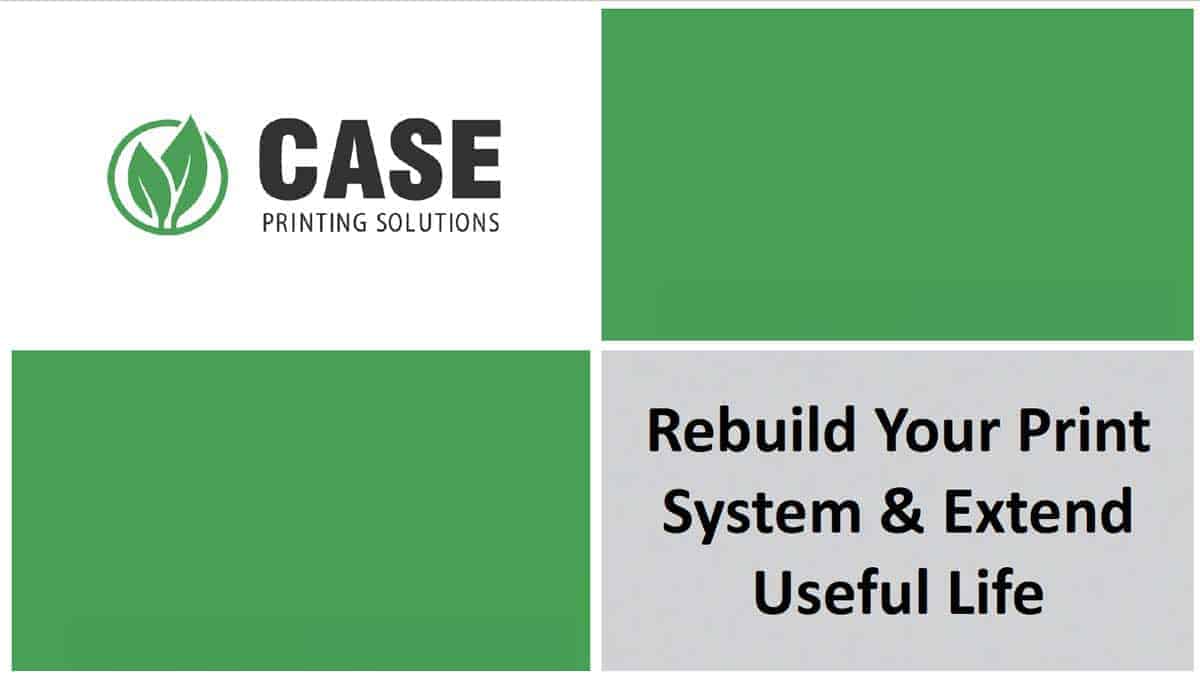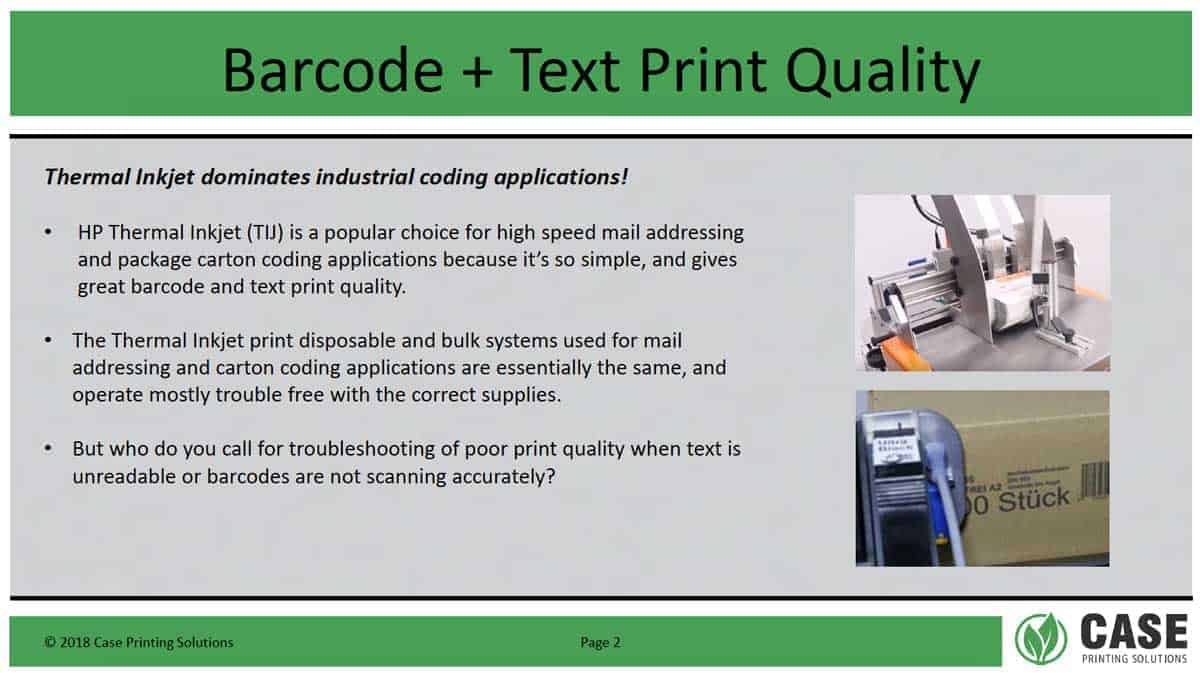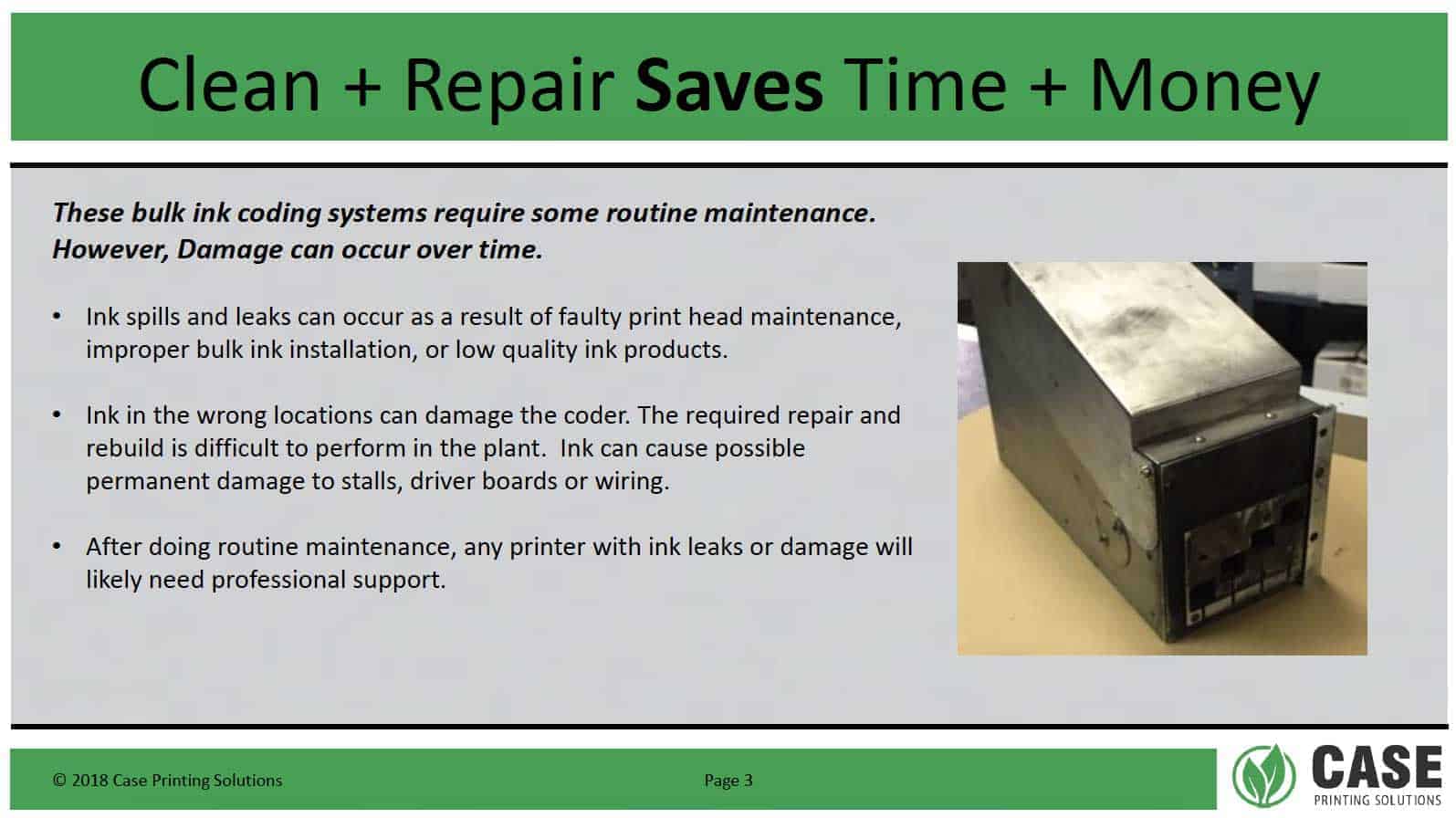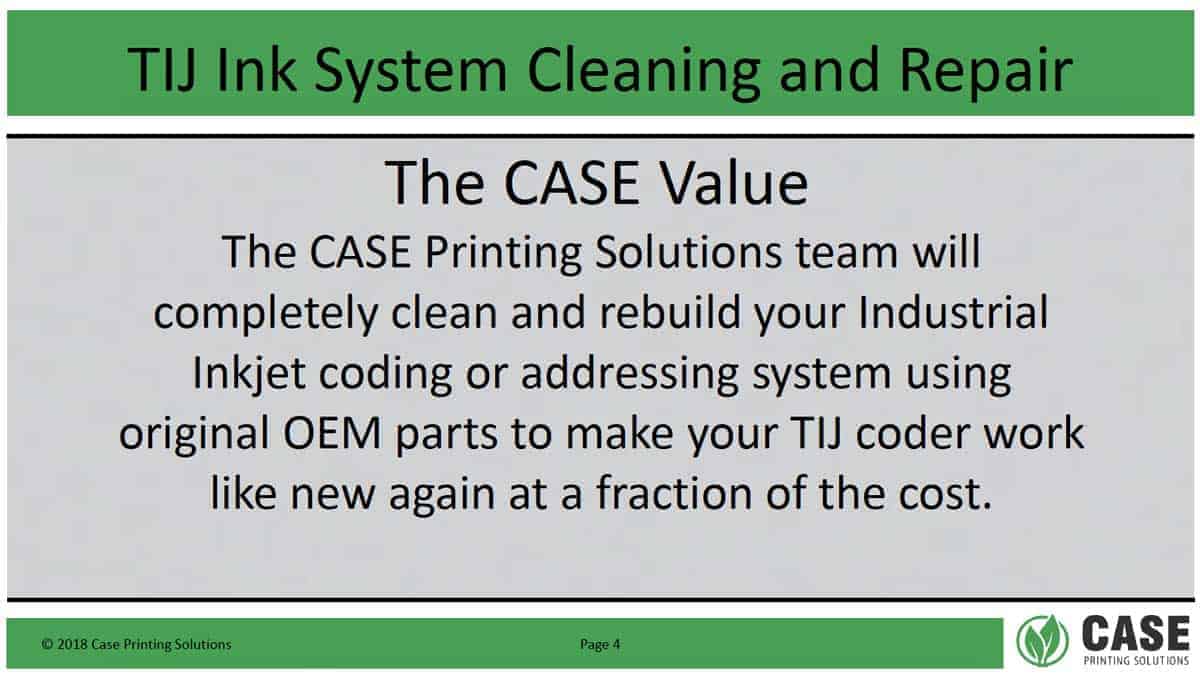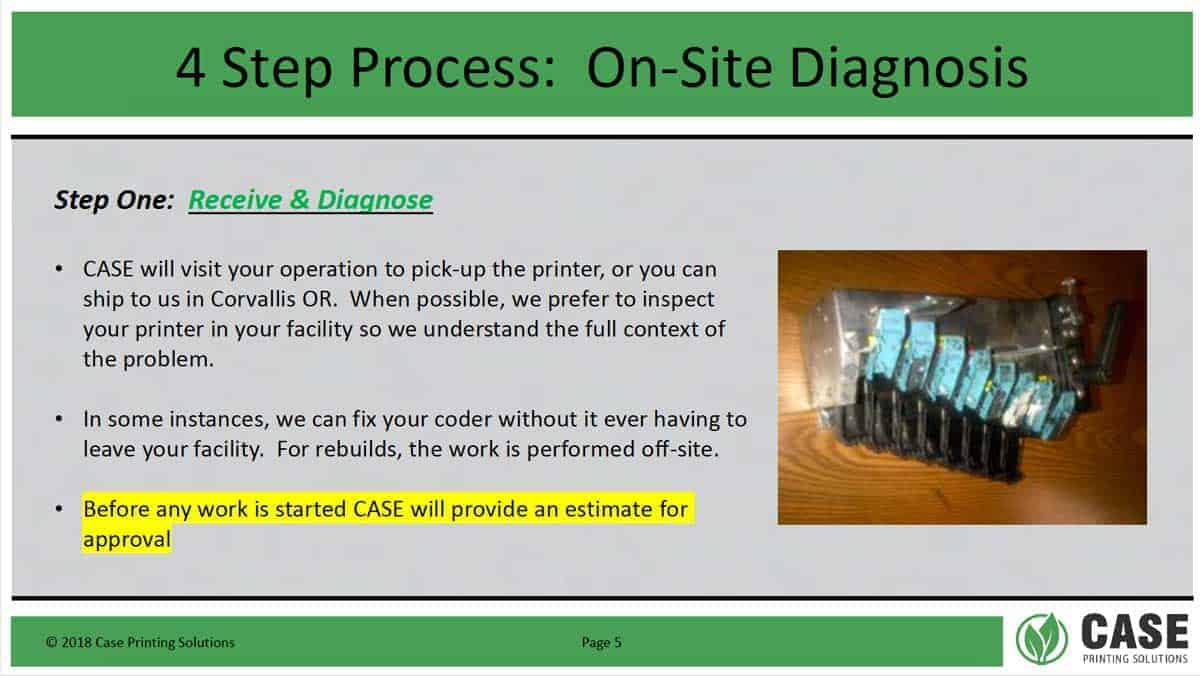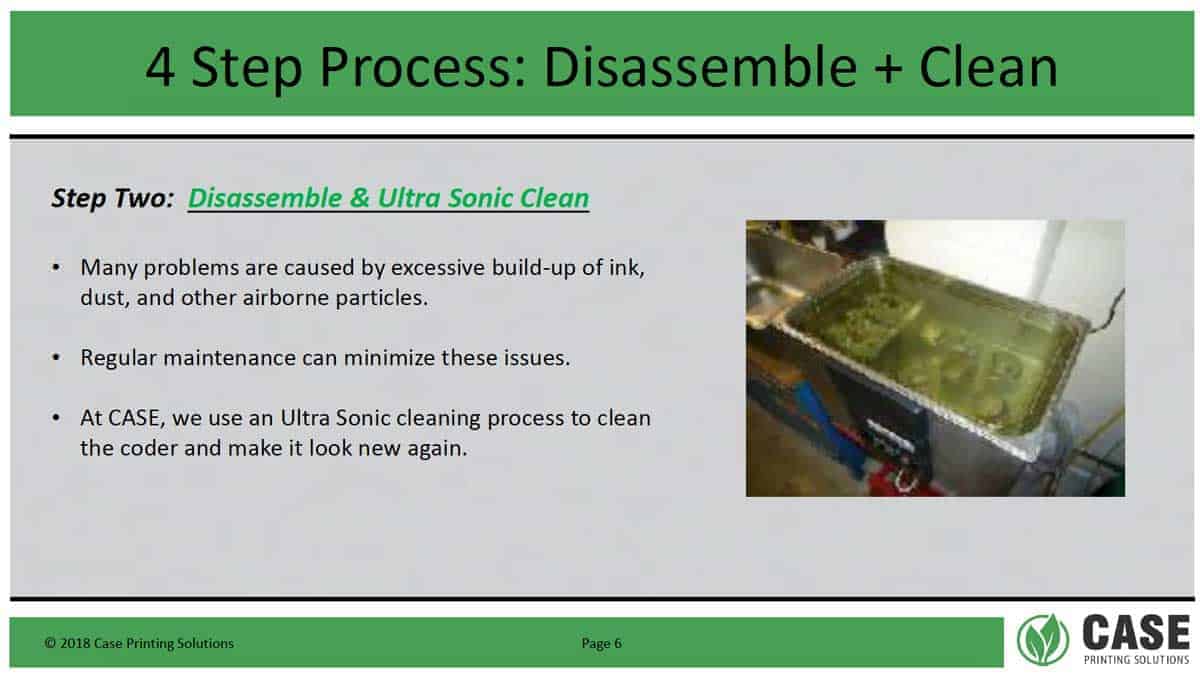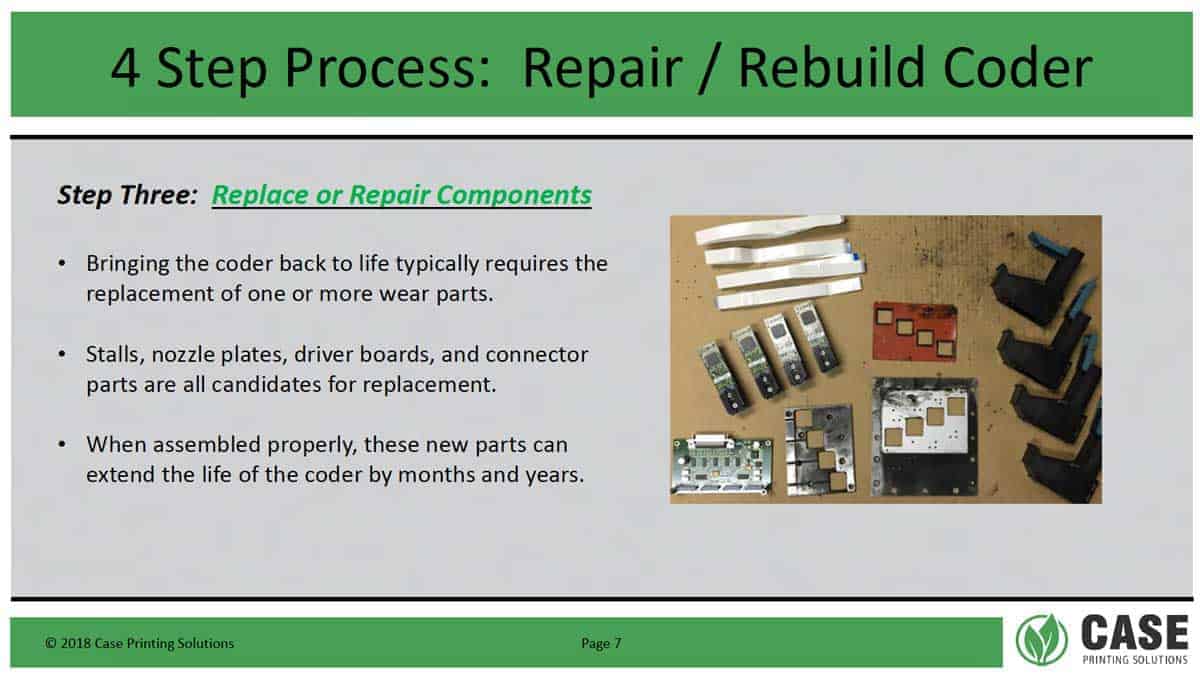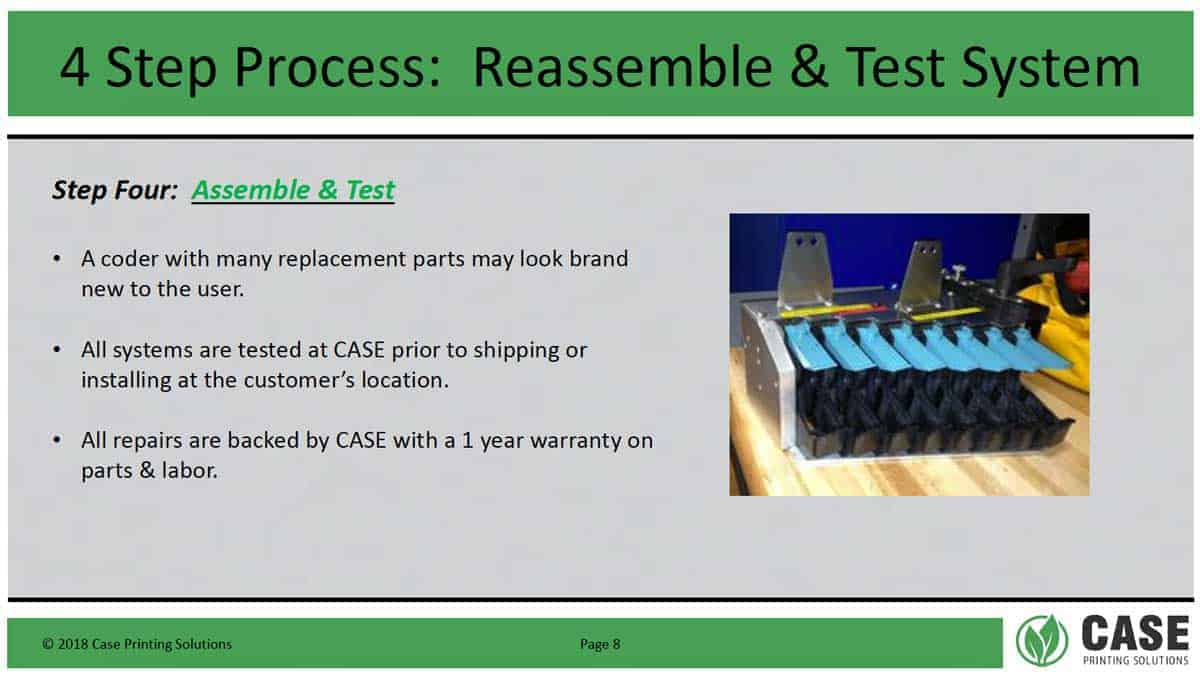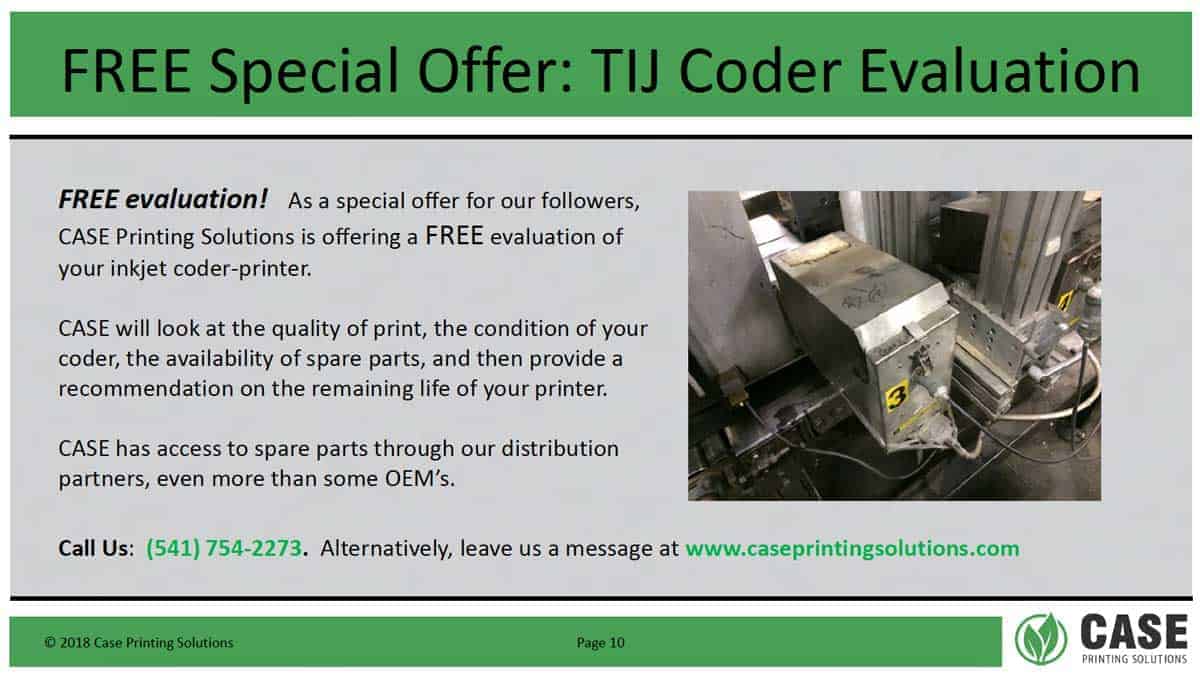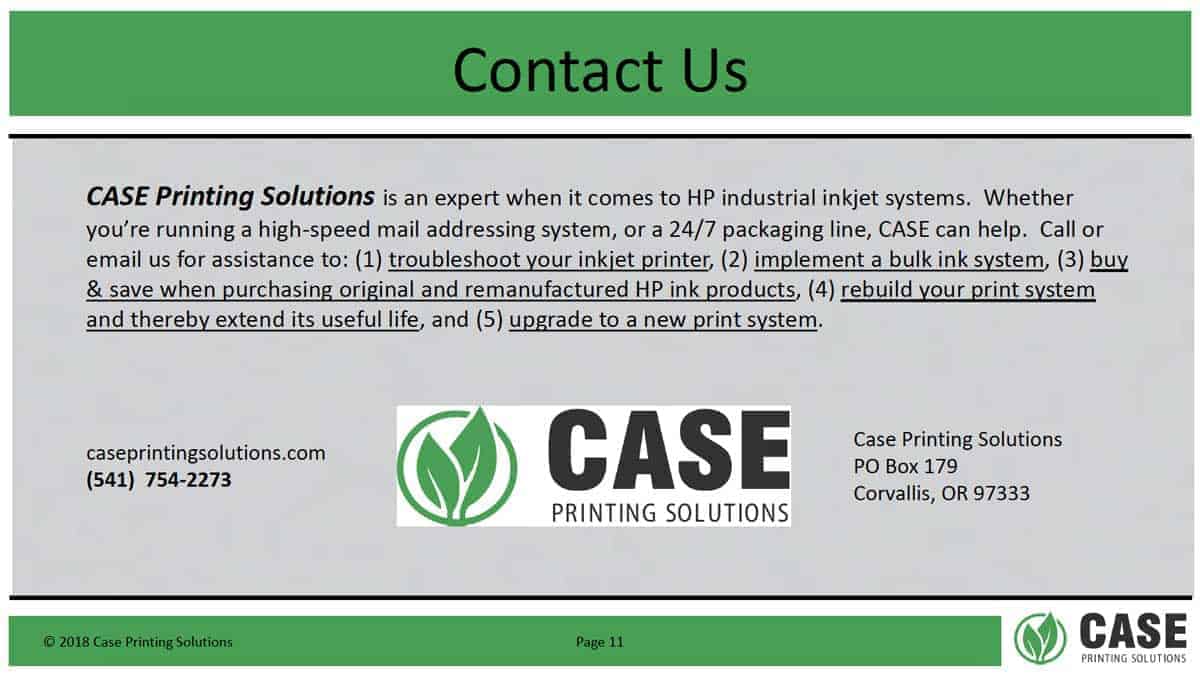 Case Printing offers Inkjet Case Coding service and support for the following printing systems:
RSI Printers;  including all Thermal Inkjet: RSI HYDRA
Inc.Jet
AT Information Products – ATInfo
MCS
Digital Design – Evolution I, Evolution II, Evolution III Printers
Markem
MSSC – DD
FoxJet
MSA – DD
Loveshaw
Nutec Systems
Videojet Thermal InkJet
Domino Amjet
HSA-USA
Your system not listed? Ask us!
Call Direct to schedule an appointment at 541-754-2273 or email us
Service:
On-Site Service – field service and parts replacement with both East and West coast locations
Head Rebuild /Repair
Print Quality Specialists – We provide training to improve print quality
Uptime improvements – we can improve your case coder uptime and reduce head replacement frequency, saving

you time, money and rework

With supplies contract CPS will be on-site for scheduled preventive maintenance and available for emergency support
We provide great tech support, and can also help with most of your printing questions. Please call us about any technical issues you are experiencing with any of your IMS ink solutions.
SaveSave