Markem-Imaje Thermal Ink Jet (TIJ) 1050 and 1200 Series Printer Ink Supplies, Service and Support!
Case Printing Solutions provides ink, service, and repair for your Markem-Imaje TIJ Series 1050 + 1200 printers. Please call us or contact us for more information!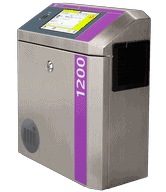 Consumables
Clean snap-in and -out cartridges or optional bulk ink delivery module to maximize uptime.
Ink for your Markem-Imaje TIJ Printers; 1200 Series Coders and 1050 Series coders
Markem-Imaje Ink Supplies SPQ 1010 cartidge
Markem-Imaje Bulk Ink Supplies 10068199
Markem-Imaje Printer Hardware and Software Support
Spare parts for Markem-Imaje printers
 Substrates
Corrugate boxes, trays and kraft bags and OPP/PP flexible films.
Call for more information 541-754-2273 (CASE)
*  Case Printing Solutions is not affiliated with Markem-Imaje in any way, nor does Case Printing Solutions endorse any product of Markem-Imaje.