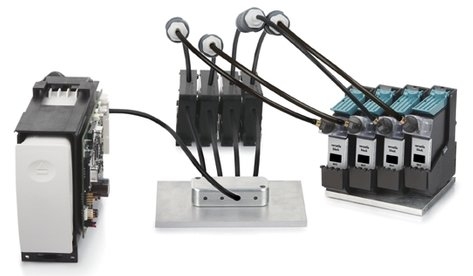 Bulk Inks provide 350ml ink or more with manifold and connectors for longer life Printheads

Bulk inks are available for Pigment options where the HP45A or equivalent is used. Bulk inks can save up to 50% vs. disposable cartridges, and significantly reduce waste.
We can help you convert your system over to a low cost Bulk Ink Solution.
Display 15 Products per page