RSI Printer Supplies – RSI Ink  RSI 13878 680
Bulk ink for your RSI Printer.   You've still got a working RSI InkJet Printer.   Keep it running productively.
Case Printing Solutions provides ink, service, and repair for your RSI printer. Please call us or contact us for more information!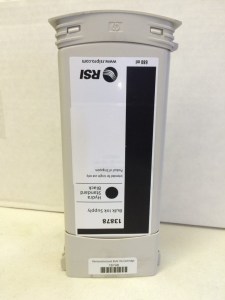 We sell all the inks for your RSI MVP and RSI HYDRA printers, including:
RSI Ink Supplies TIJ0014739
RSI Ink Supplies TIJ0013878, Markem-Imaje M-I 10068199-S
RSI Ink Supplies TIJ0014758
RSI 8986 print head with connector, M-I 10068198-S  printhead with connector
Save with Case Printing Solutions inks!
RSI Printer Support and Service
Spare parts for RSI printers
RSI 13878 680
Call for Pricing   541-754-2273
Better Ink, Better Prices, Better Service
Quality Engineered, Satisfaction Guarantee