Digital Design Printers has offered its Evolution inkjet case coders (Evolution I, Evolution II, Evolution III)* for printing on corrugated cases and master cartons for more than a decade.  It is a sole source supplier that many case coders are dependent upon.  In 2016 Digital Design agreed to sell its business to a large competitor. The Supplier Management questions immediately come up.  How will this case coding solution supplier guarantee ongoing support of the digital design printer installed base?  Will the new owner value the dedicated manufacturers using their case coding products?   This situation has played out numerous times in packaging machinery and the end user is almost always unhappy with the result.
"Supplier relationship management is the discipline of strategically planning for, and managing, all interactions with third party organizations that supply goods and/or services to an organization in order to maximize the value of those interactions."   – wikipedia
When applying Supplier Management principles to the industrial coding & marking category, search for an industrial printing and case coding provider who offers more than just hardware.  You will benefit from doing business with a committed case printing solution provider who can assist with multiple areas of need: (1) printer equipment sales, (2) case coding equipment maintenance & troubleshooting, (3) supplies sales & service, and more.   Look for a supplier that puts the customer first, and has a well rounded approach to solving your case coding challenges.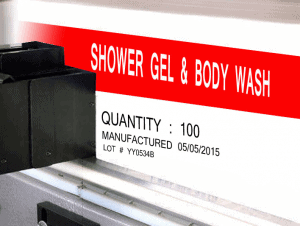 CASE Printing Solutions is a resource for any company doing thermal ink jet case coding, and will be a strategic supplier to the Digital Design printer installed base.
CASE Printing Solutions provides new and remanufactured products that work in Evolution inkjet printers, despite attempts by Digital Design to "lock-in" the customer.
CASE Printing Solutions offers more ink choices that are compatible with Digital Design equipment.  Virtually any color is possible in custom water-based and solvent-based ink formulations. (minimum quantities apply)
CASE Printing Solutions provides value to customers.  Your cost for supplies is roughly 25% to 40% less compared to Digital Design printer supplies.
CASE  Printing Solutions will repair and troubleshoot your case coding system.  Our knowledgeable experts will advise, make site visits, and help you get the most out of your Digital Design Printing systems
CASE Printing Solutions is the industry expert when it comes to selling, repairing, and replenishing case coding systems.  They can be your long term strategic supplier for Digital Design Printer service and compatible supplies.
When you have a difficult substrate and you're not sure how and which ink to print with, give CASE a call.  We develop custom ink products that vary in color, composition, and container size.  We invite you to send us your specific substrate(s) so we can determine the best ink for optimal printing.
=========================================================
CASE Printing Solutions is the industry expert when it comes to carton coding of corrugated boxes for the packaging industry. The Oregon-based company provides low cost, high-quality ink products along with unparalleled service and support across the U.S.  If your company ships products in a brown or white corrugated box, you need CASE Printing Solutions added to your speed dial: (541) 754-CASE (2273)
*Digital Design and Evolution I, Evolution II, Evolution III are registered trademarks of Digital Design and Matthews International. Case Printing Solutions is not affiliated with Digital Design in any way, nor does Case Printing Solutions endorse any product of Digital Design Printers.
https://caseprintingsolutions.com/wp-content/uploads/2016/03/Shower-Gel-Body-Wash.png
533
708
JustinCase
https://caseprintingsolutions.com/wp-content/uploads/2020/06/CPSLogoold.gif
JustinCase
2016-03-18 16:24:40
2022-11-18 00:09:28
Strategic Supplier Management for the Digital Design Printer Installed Base