Bulk Ink Saves you Money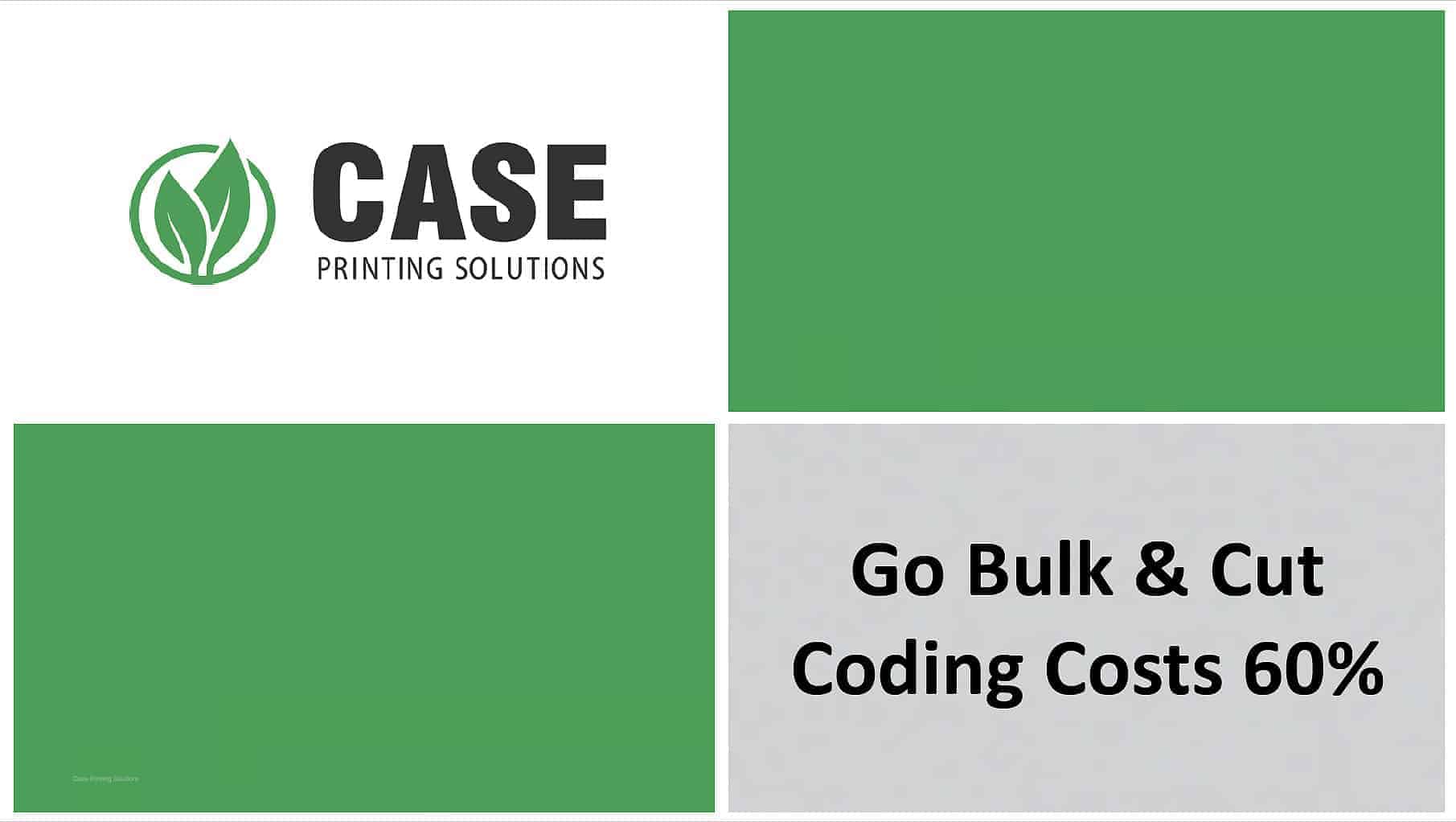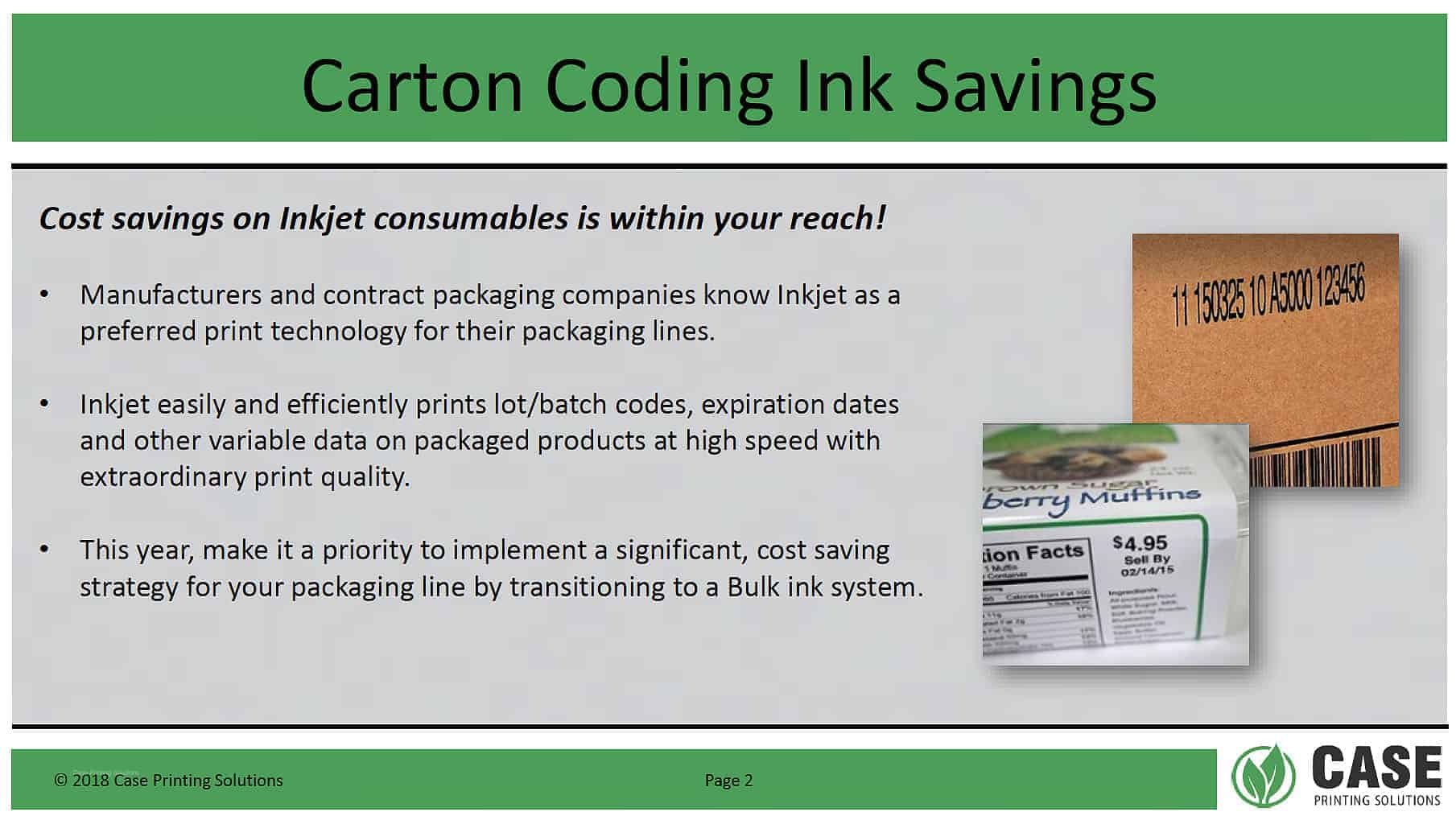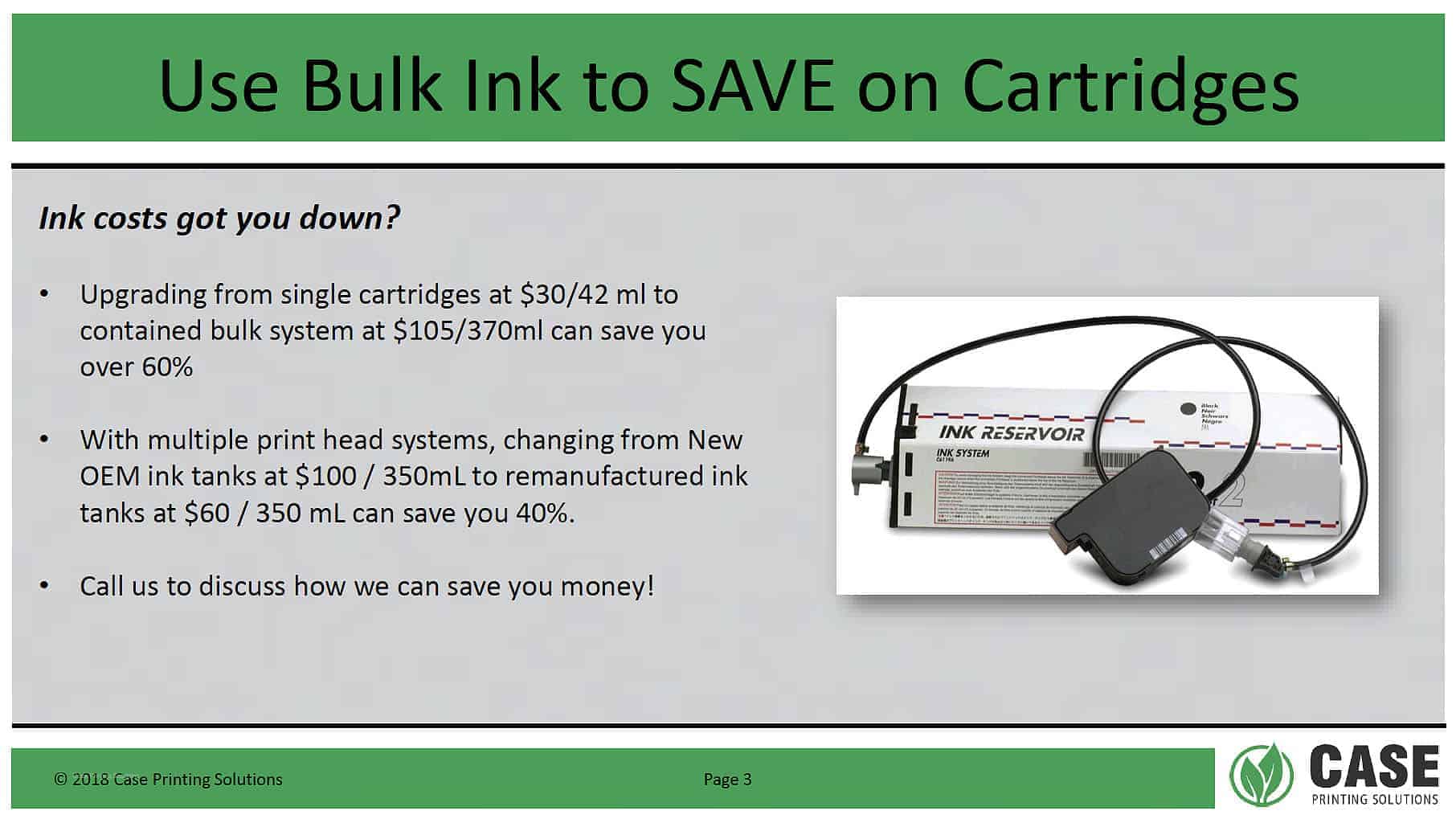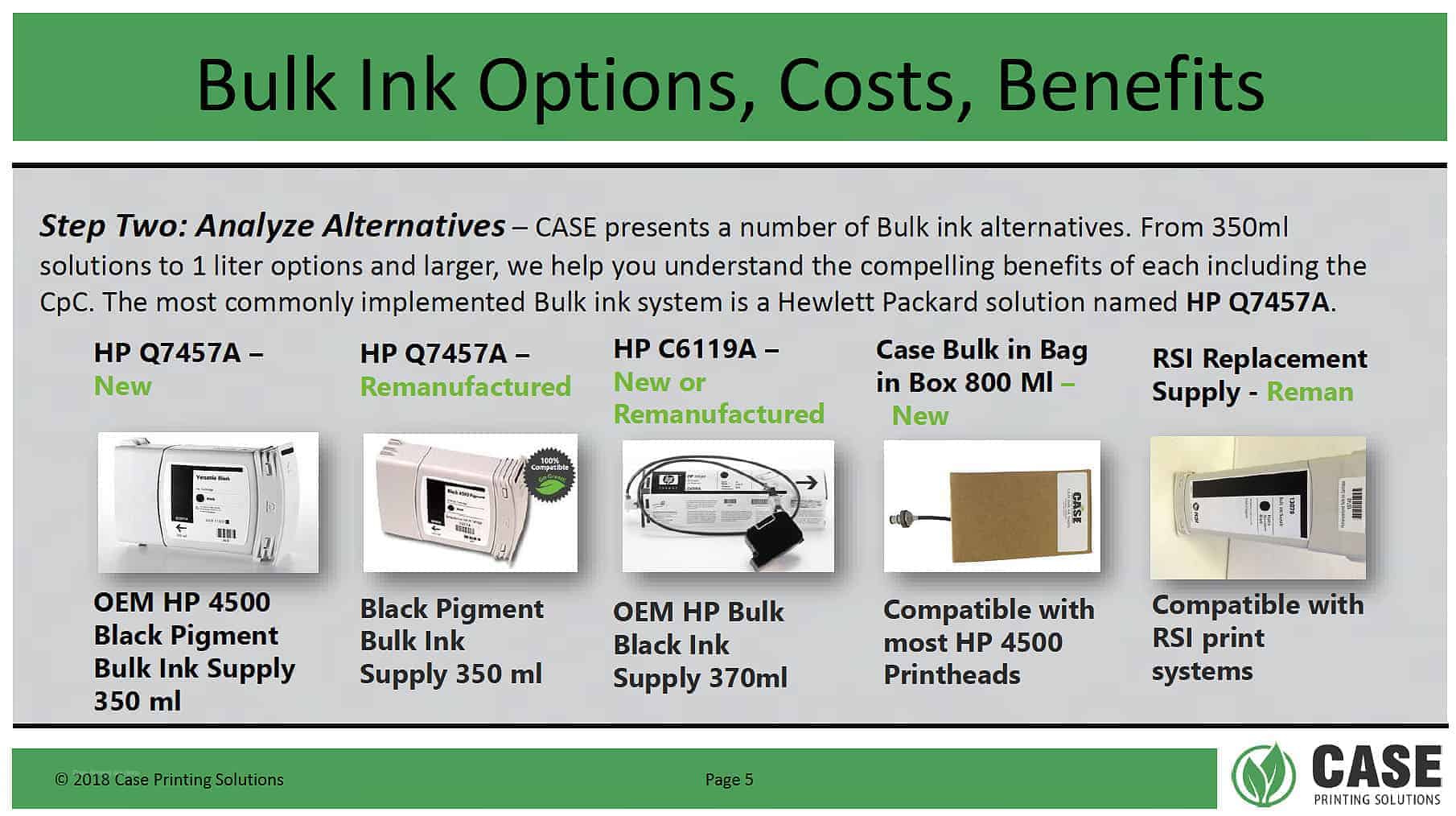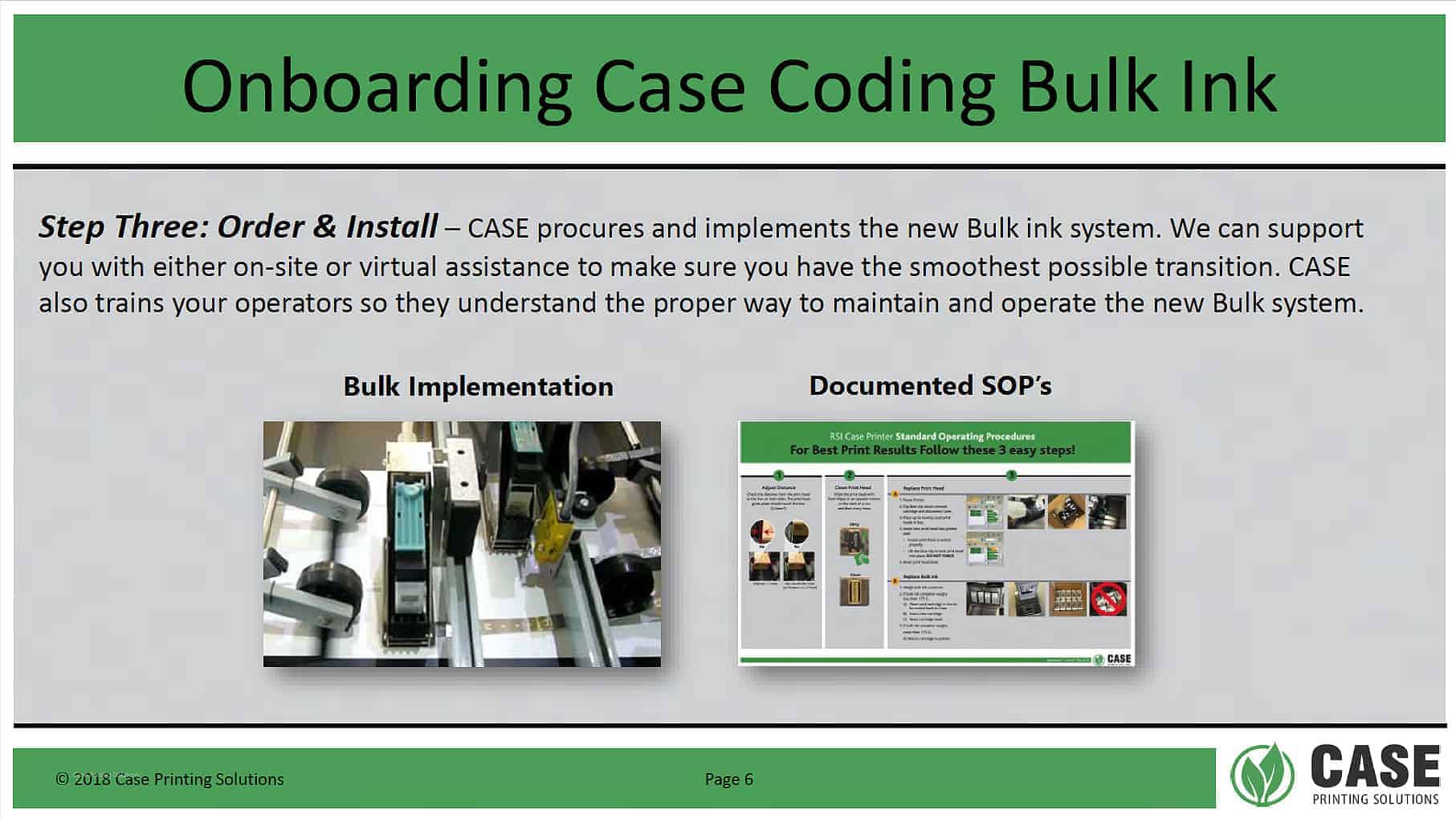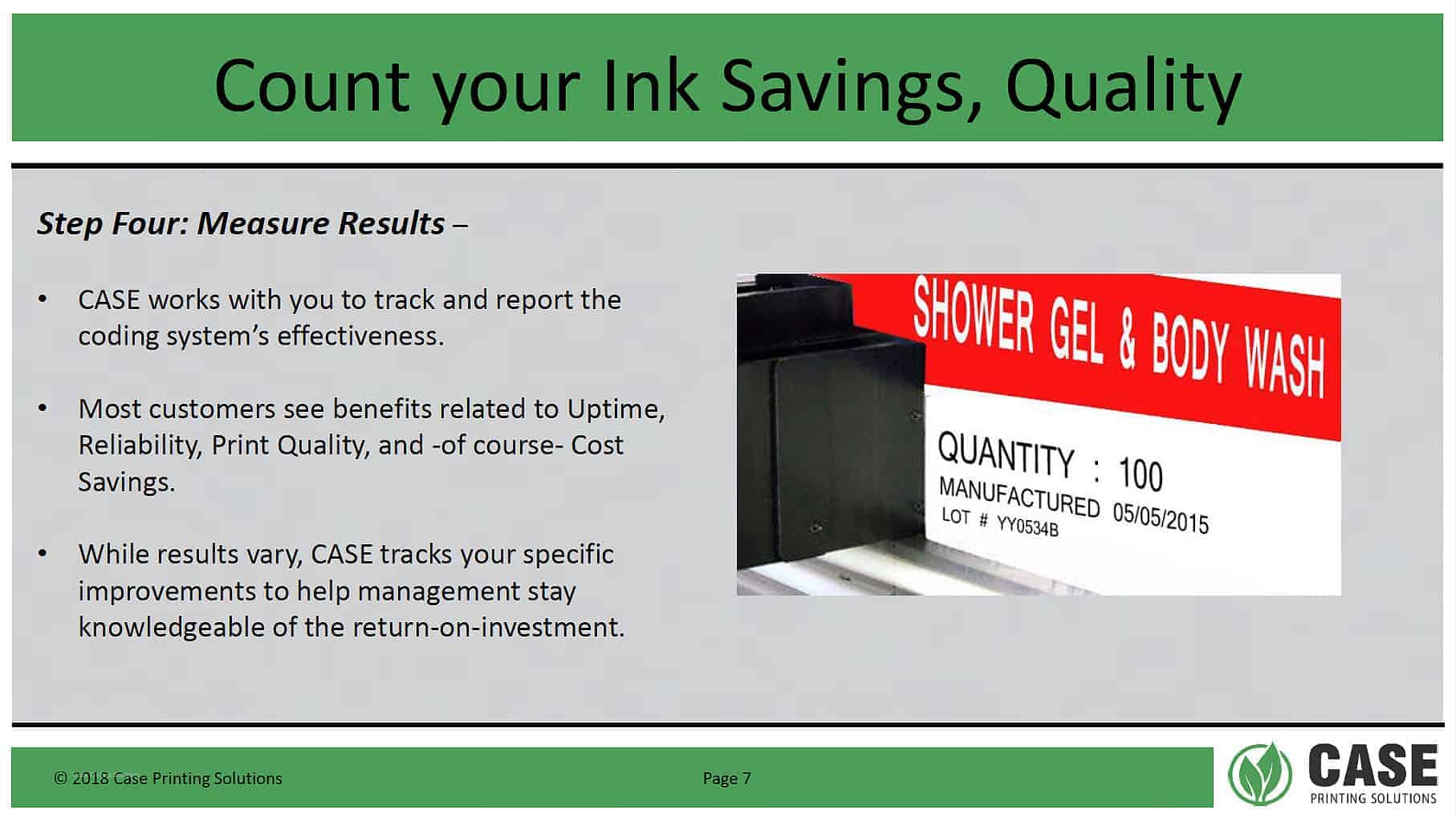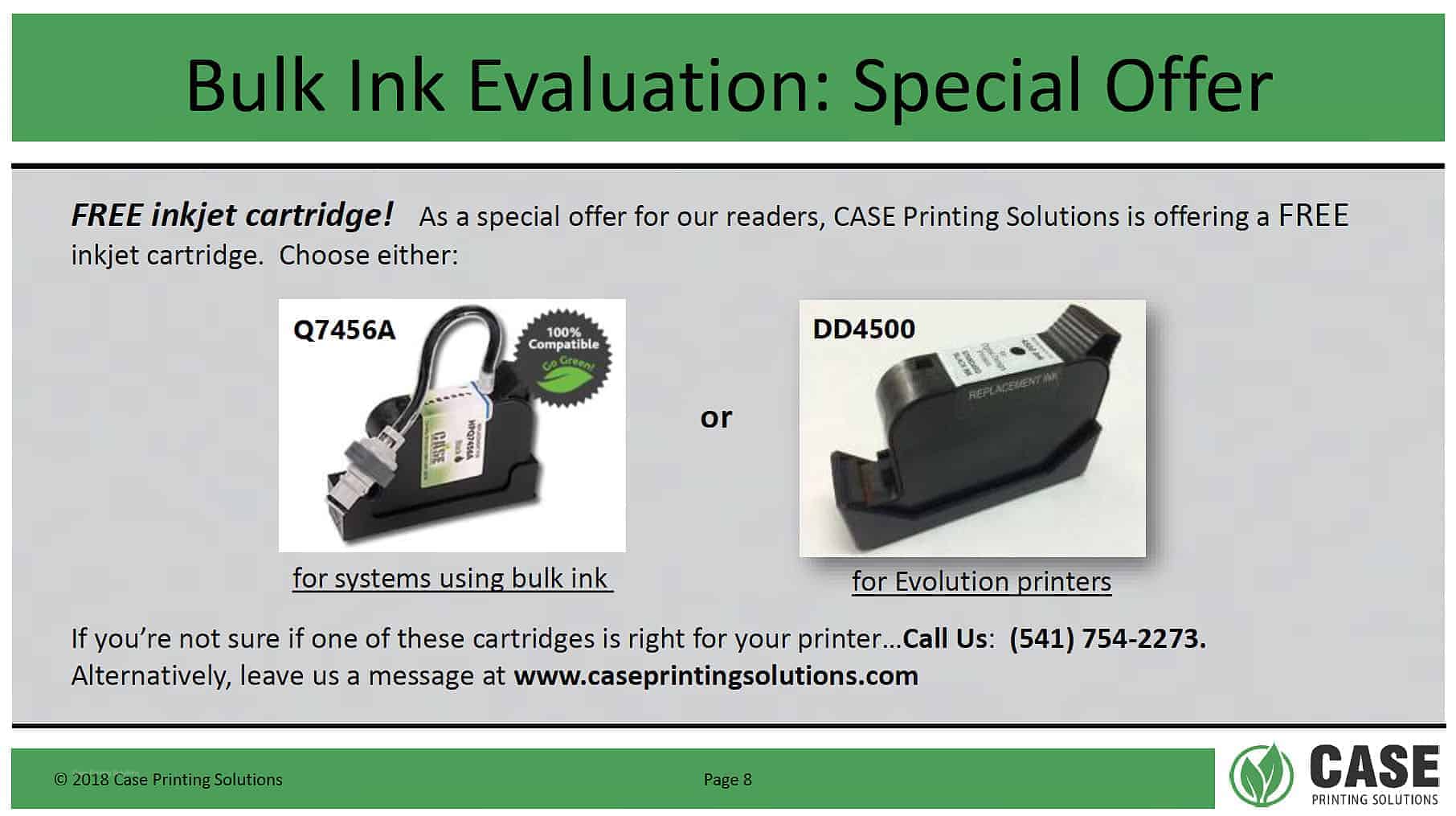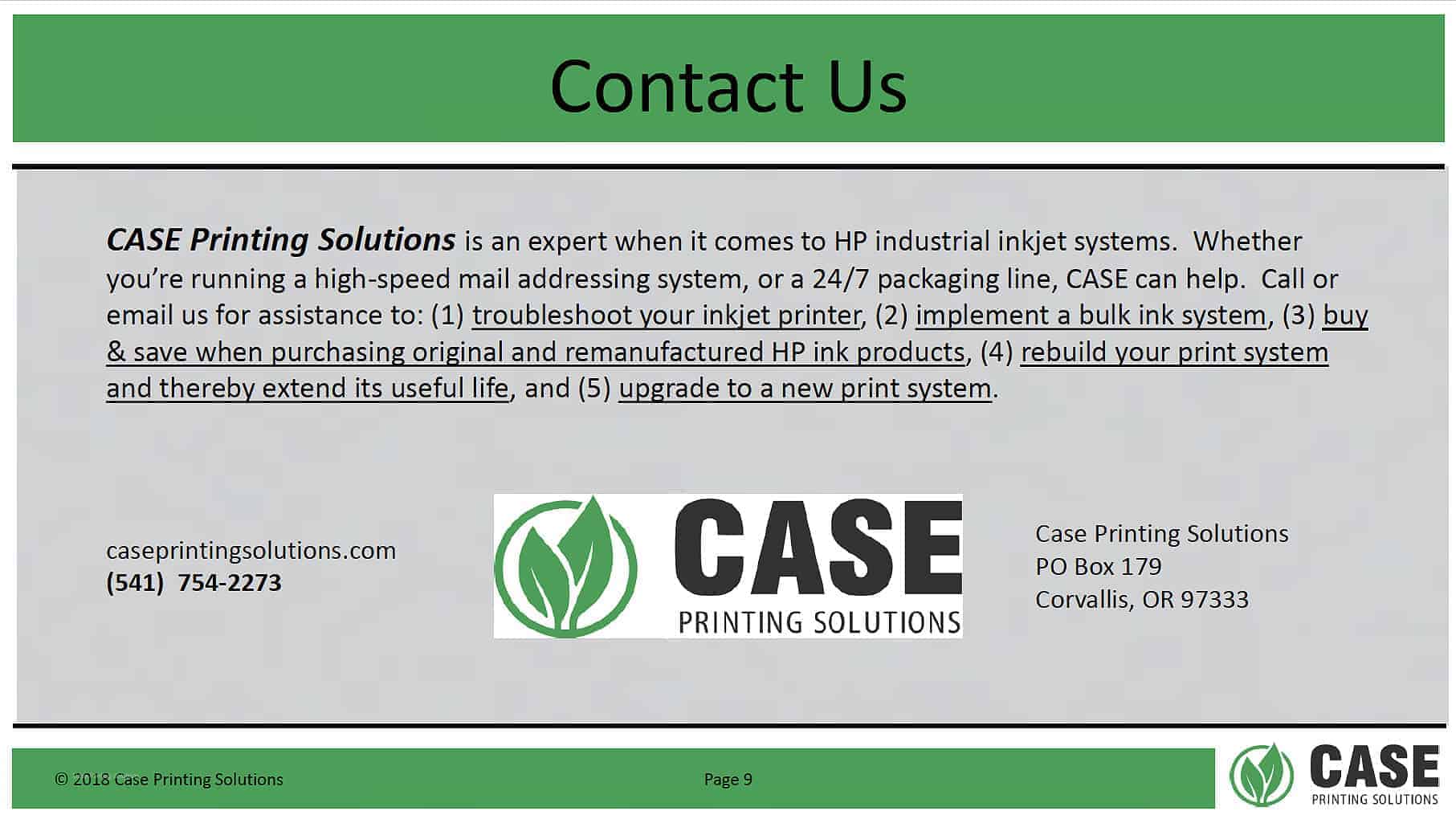 When you purchase
Bulk Ink
from Case Printing Solutions you get the "quantity discount".  Our bulks systems deliver approximately 8 times more ink than a disposable cartridge, which means a significant reduction in cost per code.
Replace your HP45A 10 pack CG339A with a Proven Bulk Ink System

Adapting your inkjet cartridge based industrial printer to a bulk ink system is straightforward, and will save you tons of money!  Depending on your ink use, you can save hundreds of dollars a week by converting over.
Bulk Ink Systems Aren't Hard to Implement
Bulk systems aren't hard, but they require specific set ups.  Our experienced engineers and technicians have worked with hundreds of HP Thermal inkjet based systems, and know all of the tricks, techniques and maintenance required. We can train your technicians, and set up a preventative maintenance program, as well as a supplies delivery program, to keep your packaging or carton printing line up and running at a fraction of the cost.
Hot Swap Option- More Uptime!
Implement an Ink supply hot swap system
We can help you switch over
If you are using HP 45 pigment or versatile based printing systems we can help you make the switch to bulk.  We will provide a tested bulk ink system.
Learn about TIJ Bulk Ink System Alternatives for Case Coding