Rebuilding Industrial Inkjet Print Systems
Troubleshooting and Repair of Industrial Ink Printheads
Rebuild Industrial Inkjet Printhead Video
In the world of industri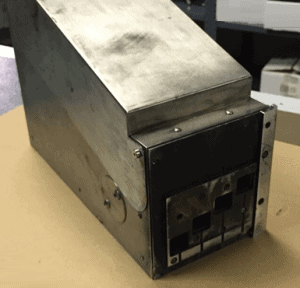 al inkjet there are many different service providers and technology types that comprise the printing ecosystem.  HP Thermal Inkjet (TIJ) is a popular choice for high speed mail addressing and package carton coding applications because it's so simple.  The Thermal Inkjet print systems used for both these applications are essentially the same, and for the most part operate trouble free with the correct supplies.  But who do you call for troubleshooting of poor print quality when text is unreadable or barcodes are not scanning accurately?
For example, consider a 2-inch TIJ print system that sustains damage over time from ink spillage.  This can occur as a result of faulty print head maintenance, improper bulk ink installation, or low quality ink products.  The required repair and rebuild is difficult to perform in the plant, particularly if there's permanent damage to the stalls, driver boards or wiring.  After doing routine maintenance, any printer in this situation will likely need professional support. The CASE Printing Solutions team will completely clean and rebuild the print system using original OEM parts to make your TIJ printing system work like new again at a fraction of the cost.
4 Step Process to Repair or Rebuild Print Systems
 
Why buy new when there's additional life to your HP based inkjet print system?  
When a new capital investment is required, CASE Printing Solutions can help source a new printer including the purchase, setup and ongoing upkeep.  Don't risk prolonged downtime to your packaging line because your print systems are having trouble operating properly.
CASE Printing Solutions is known as case coding experts within the Packaging industry.  Our competencies include diagnosing poor print, implementing Bulk ink systems, and providing new & remanufactured inkjet supplies.
Each month, the CASE Printing Solutions team receives numerous requests to troubleshoot issues related to inkjet printing.  We diagnose your problem, replace old parts, and repair the existing unit – if possible – to get it running again.  We also provide loaner units if appropriate or available.
CASE Printing Solutions is the industry expert when it comes to selling, repairing, and replenishing case coding systems.  Contact us today at (541) 754-2273, or find us online at www.caseprintingsolutions.com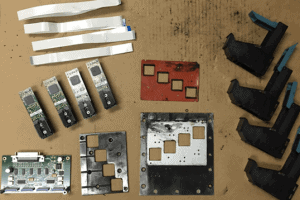 https://caseprintingsolutions.com/wp-content/uploads/2017/02/Screen-Shot-2017-02-06-at-11.03.27-AM.png
227
299
JustinCase
https://caseprintingsolutions.com/wp-content/uploads/2020/06/CPSLogoold.gif
JustinCase
2016-08-08 21:02:18
2023-08-15 21:44:40
Rebuilding Industrial Inkjet Print Systems