Coding Meat Packages for tracking, Date Codes
Helping to Safely Feed Meat & Poultry to 326 Million Americans
In the U.S. alone, meat and poultry production were 100 billion pounds in 2017.  That's enough food to feed 326 million Americans and then some.  To deliver this amount of food to the customer the packaging requirements are not trivial.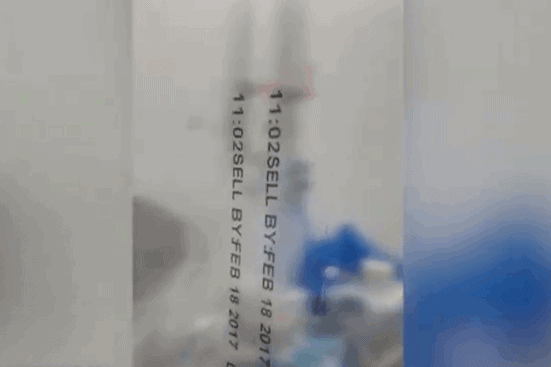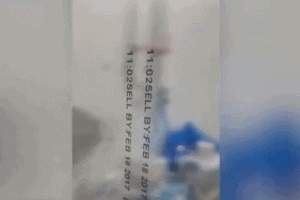 Packaging of meat, sausages, poultry and ready-to-serve dishes typically includes a vacuum pack solution.  This extends the shelf life of the meat and protects the product until it's consumed or expires.  Equally important, the use of film pouches can prevent freezer burn, enhance the appetizing look of the products, and prevent the food from drying out.
Meat manufacturers typically use form/fill/seal machinery to package the end products.  They are required to code certain data on the packaging such as lot/batch number, expiration date, and barcodes.
Coding on Film and Pouches with Industrial Coding with MarkoPrint inkjet coder
Many of the machinery manufacturers have opted to integrate the Markoprint® industrial coder to handle all variable data printing.
A key component to the Markoprint® industrial coder is the ink itself.  New solvent inks for films and pouches are available from Case Printing Solutions, (manufactured in the HP 45si print cartridge, (also known as the IQ990) and these new coding cartridges are more than capable of printing on the plastic films used in meat packaging.  The inks are readily available from Case Printing Solutions in black, red, blue, green, and special orders can be made for light blue, white and yellow.
High Resolution, Quality Print matters, Even for Batch and Date Coding
InkJet coding on films and pouches produces higher quality, and saves on labor for labeling.  As a lesson in consumer psychology, the customer's trust and loyalty to a product improves when they see high-resolution print quality on the packaging.  The customer favors clear legibility when reading 'best by' dates on perishable foods like meat and poultry. Anything to the contrary decreases their overall trust for the manufacturer.
Markoprint® industrial coding technology delivers the best possible print resolution.  The coders can print up to 600 dpi, although generally anything over 300 dpi is sufficient. To optimize the highest print quality with the lowest cost-per-code is one of many competencies at Case Printing Solutions.
Video https://youtu.be/eu_vhnL3zbI
https://caseprintingsolutions.com/wp-content/uploads/2019/04/Screen-Shot-2019-04-12-at-5.28.08-PM-e1556665784584.png
526
900
JustinCase
https://caseprintingsolutions.com/wp-content/uploads/2020/06/CPSLogoold.gif
JustinCase
2019-04-13 00:30:40
2023-08-15 20:56:35
Coding Meat Packages for tracking, Date Codes